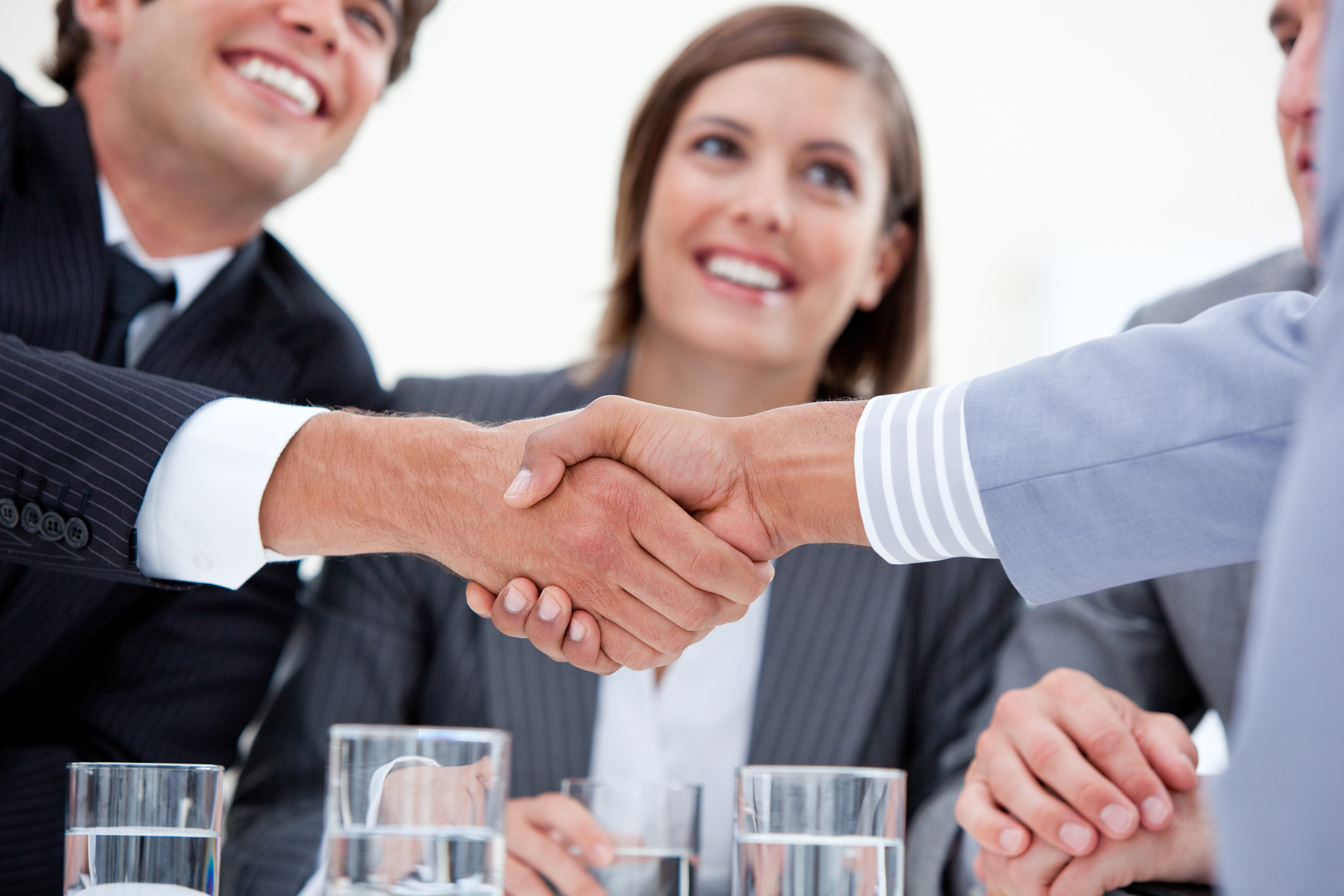 We are committed to helping businesses in Lumpkin County.
Local & State Incentives
There are a variety of local and state incentives the Development Authority of Lumpkin County can leverage to successfully support the growth of businesses in Lumpkin County.
Lumpkin County Economic Investment Program
The Lumpkin County Board of Commissioners adopted the Economic Investment Program in 2006. The Development Authority of Lumpkin County manages this program on behalf of the Board of Commissioners. This program is intended to offer property tax relief and provides tax exempt bond financing for qualified new and expanding businesses. The program goals are listed below.
Attract desirable companies

Attract companies and business growth in our target industries.

Create additional jobs

Attract new businesses and help existing businesses to create new jobs in the County.

Expand the County's tax base

Expand the number of businesses and employed workforce to increase the overall population and the County's tax base.

Create a balance

Create a favorable balance in the tax base between businesses and residential development.
Why Lumpkin County?
Lumpkin County enjoys an excellent business climate with a competitive property tax rate, streamlined permitting process, and aggressive incentives for qualifying new and expanding business ventures.
Entrepreneur Friendly: Designation by Georgia Department of Economic Development
100% Freeport Exemption in Lumpkin County: Tax exemption on inventory of goods in the process of being manufactured
State Corporate Income Tax: 5.75% (no additional local tax)
For New Businesses: Jobs Tax Credits – Minimum 15 new jobs, $1,750 job tax credits per job, for 5 years
Port Activity Tax Credits: Can be used with the Jobs or Investment Tax Credits
MEGA Projects Relocating Manufacturing to Georgia: Eligible for up to $5,250 per job, per tax year for 5 years
Georgia Sales and Use Tax Exemptions: for expenditures in manufacturing operations, equipment, repairing machinery, raw materials, pollution control equipment
Investment Tax Credits: Existing businesses in Georgia (3 years or more) – 1-3% with a minimal manufacturing investment of $100,000
High Paying Jobs Creation Tax Credits: 110% the county's average wage – tax credits range between $2,500-$5,000 depending on the % above the average wage
Local Links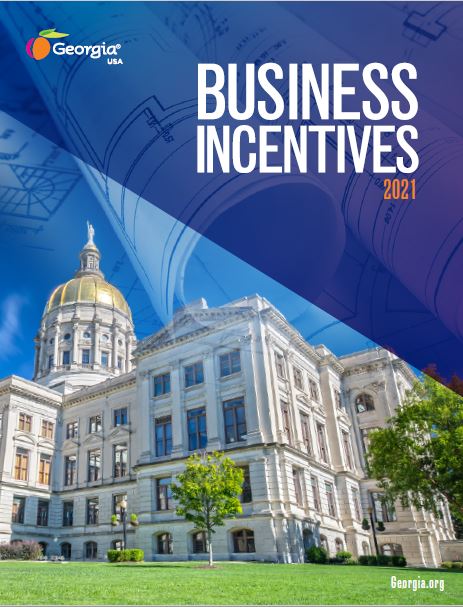 State of Georgia Incentives
Business incentives in Georgia drive business growth. The Georgia Department of Economic Development portfolio begins with a tax credit to spur job creation and includes an array of other credits for investing in R&D, shipping through ports, and making key expansion investments. Georgia tax exemptions are just as robust:. They can save you lots of money in startup and operating costs. All of this is anchored by a 5.75% corporate tax rate based on single-factor apportionment.
Pro-Business

Georgia's 'pro-business" environment is one of the top Pro-Business environments in the nation. It is the product of state statutes, economic development practices and collaboration at every level of government. Here are just a few facts that illustrate how Georgia speaks business.

LOW CORPORATE TAXES:  Georgia was the first southeastern state to pass single-factor corporate tax apportionment.
HIGH BOND RATINGS:  Georgia is one of a handful of states to have the highest bond ratings (AAA) from all three major municipal bond rating agencies – Moody's, Fitch and Standard, and Poor's.
TOP RANKINGS:  year after year, Georgia ranks high in the "top 10" state for business list – by Forbes, CNBC and many others.  Example:  In 2018, a nationwide survey of location consultants named Georgia the Number 1 state in the U.S. for doing business.
CORPORATE PRESENCE:  Industry giants Home Depot, UPS, Coca-Cola and Delta Airlines are just a few of the 32 Fortune 1000 companies that chose Georgia for their headquarters.  And, only New York and Houston have more Fortune 500 companies.
FISCAL CONSERVATION:  State law mandates that Georgia continuously maintain a balanced state budget.  And the state consistently maintains one of the nation's lowest debt-per-capita levels.
BUSINESS DEVELOPMENT SUPPORT:  Georgia's Department of Economic Development has industry experts and project managers whose sole responsibility is to help businesses expand.
ECONOMIC DEVELOPMENT MOMENTUM:  The Rural Initiatives division of the (GDEcD) launched in 2018 is dedicated to highlighting the amazing resources available for those who prefer the rural lifestyle to locate their businesses and families.