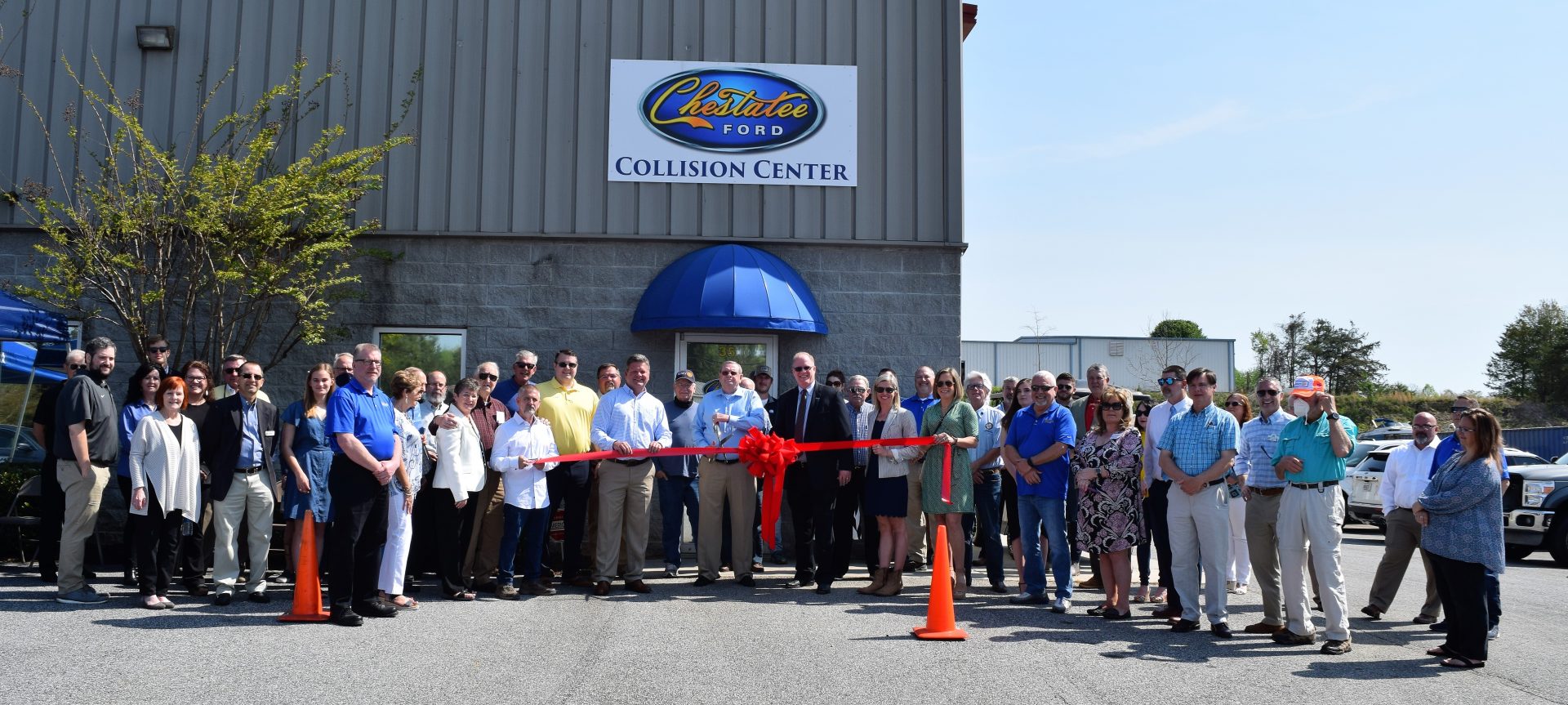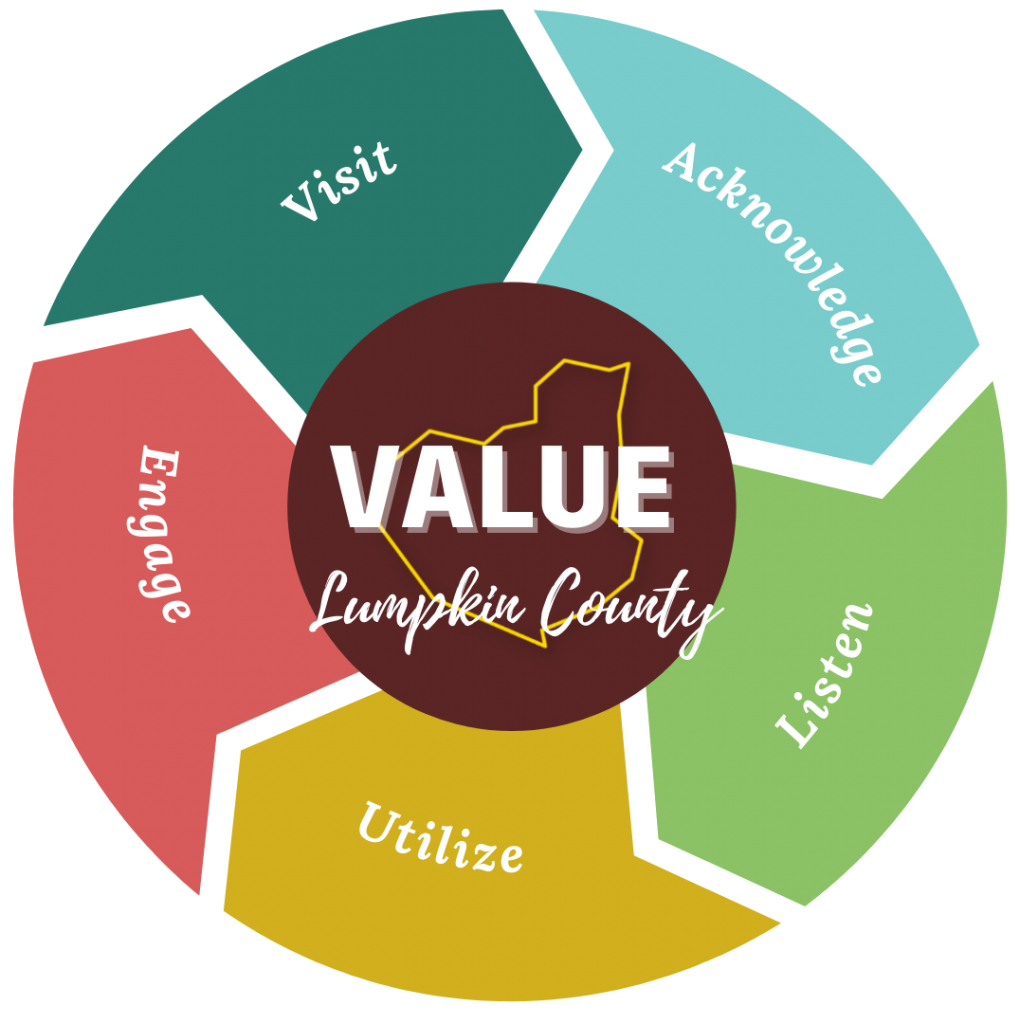 We V.A.L.U.E. your business!
VALUE Program
The Development Authority of Lumpkin County supports an agenda that enriches local employment, the county tax base, and business opportunities while honoring the community's history, natural beauty, and character. The VALUE Program is the Authority's premier service model for business retention, expansion, and workforce development.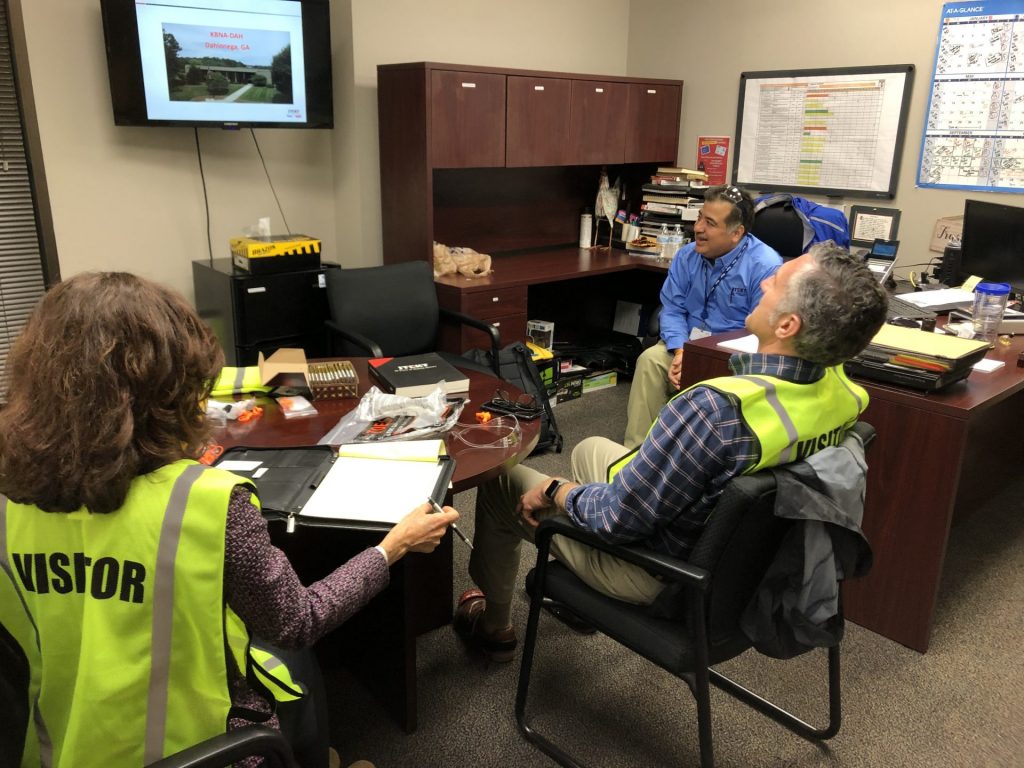 Visit
Visiting with Lumpkin County businesses is the cornerstone of the VALUE Program. These conversations allow us to better understand the operations of our Lumpkin County businesses and build a stronger professional relationship. We regularly schedule visits with employers and pride ourselves on maintaining a hands-on approach for all requests.
Conducting business site visits and operational tours
Identifying expansion opportunities
Establishing and maintaining a channel of communication between businesses and community leaders
Identifying workforce demands and opportunities for training instruction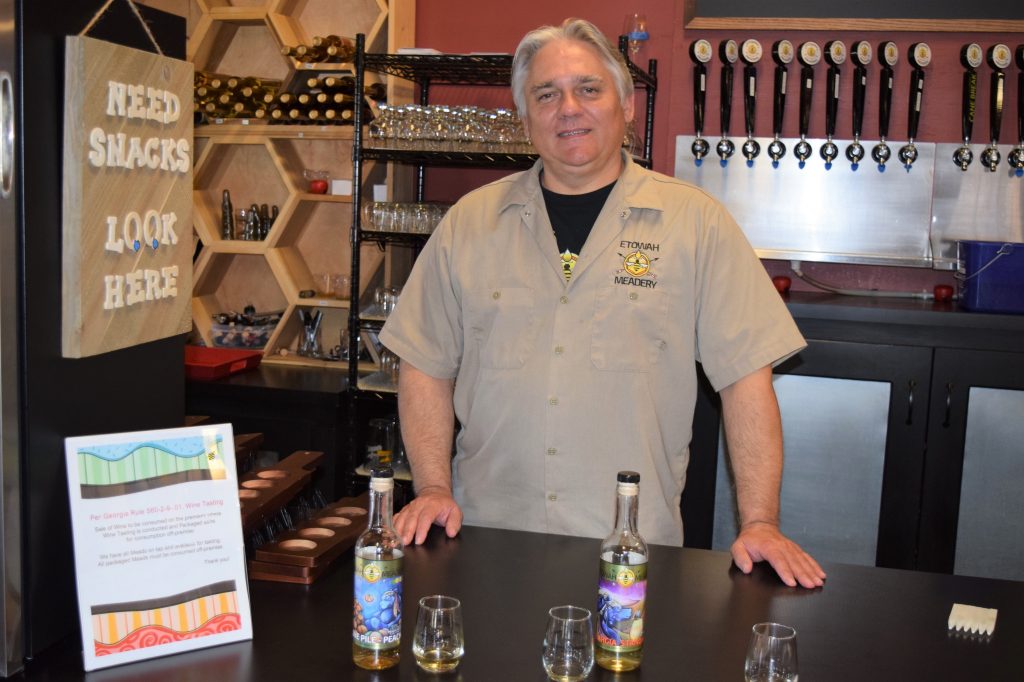 Acknowledge
We show pride and gratitude for how our local businesses are contributing to the Lumpkin County economy. We acknowledge achievements in economic growth, corporate responsibility, and workforce development in a variety of ways.
Marketing and Promotion Efforts:
The Authority promotes opportunities and accomplishments through quarterly newsletter, website newsroom, and social media campaigns such as Workforce Wednesday, Fun Fact Friday, Employment Opportunities, and Business Spotlights. Our Workforce Development Documentary Promotional Films also highlight the contributions our businesses make to keep Lumpkin County golden.
Annual special events: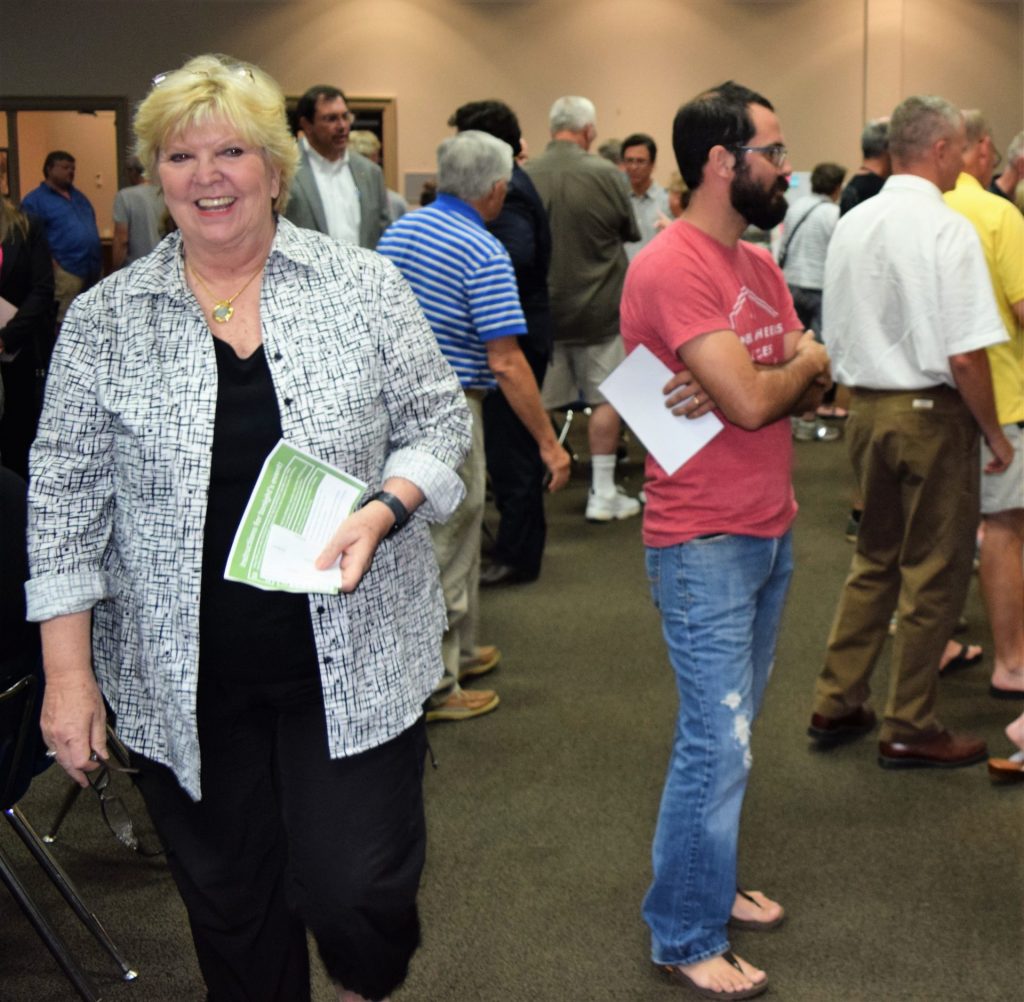 Listen
As we meet with Lumpkin County businesses, we carefully listen in order to provide direct assistance or connect businesses with one of our economic development or workforce partners.
Economic Development Partners:
Georgia Department of Economic Development, Georgia Department of Community Affairs, Georgia EMC, Georgia Power, Georgia Mountain Regional Commission, Small Business Development Center, Lumpkin County Development Services, Lumpkin County Chamber of Commerce
Workforce Development Partners:
Lumpkin County High School, Mountain Education Charter High School, University of North Georgia, Lanier Technical College, Georgia Department of Labor, WorkSource Georgia Mountains
Local & State Government Leaders:
Lumpkin County Government and City of Dahlonega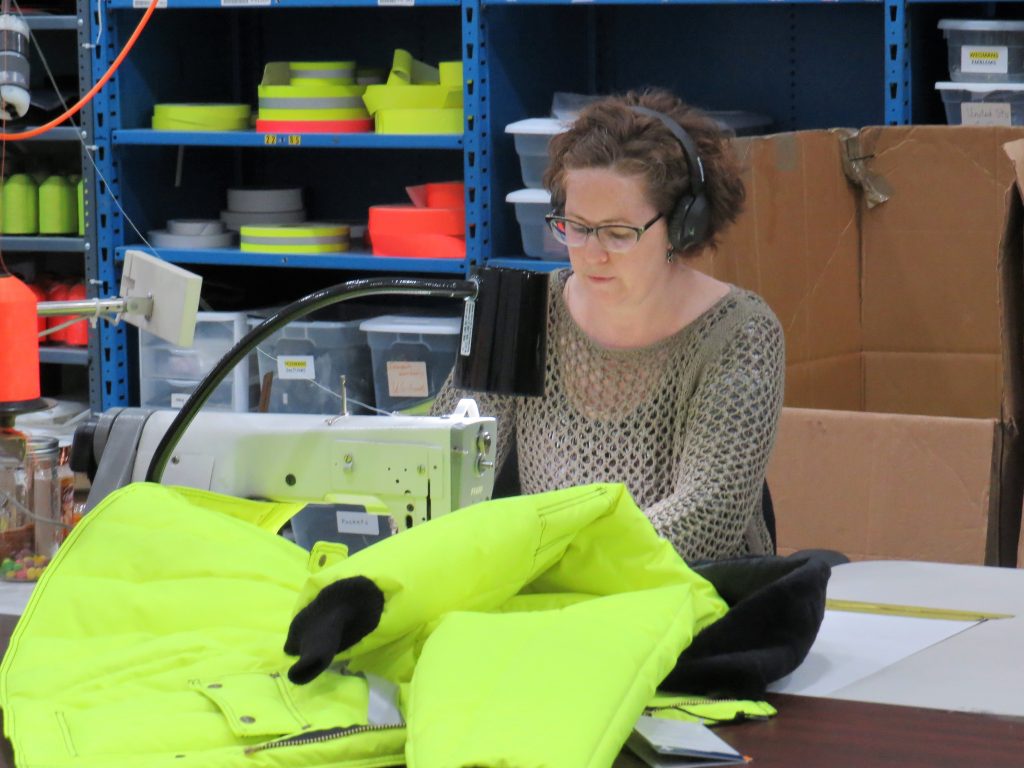 Utilize
Through our visits, the data gathered is later utilized to develop programs and workshops that focus on common interests, connect businesses with local resources needed for their operations, and advertise employment opportunities.
Manufacturing Roundtable Events
Workforce Development Panels
Lumpkin County Government Development Services
Labor Profile Statistics
Provide business references, resources, and advisement
Lumpkin County Employment Opportunities on the website and social media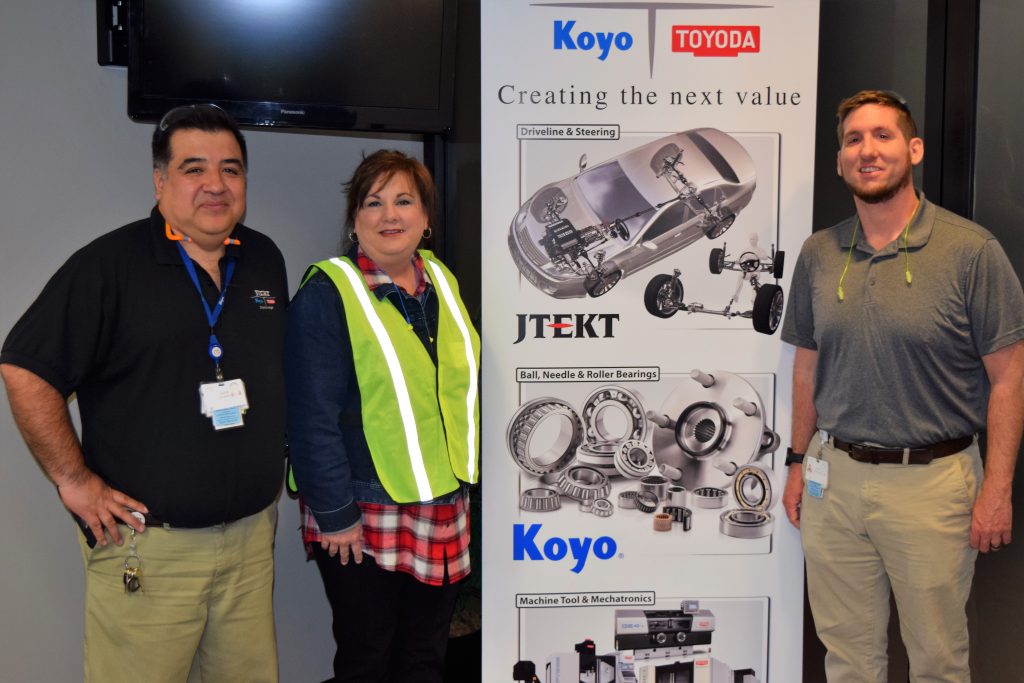 Engage
We engage with our local businesses, civic groups, county government, and other organizations in order to provide community members with the information and data to support a strong business climate and quality of life in Lumpkin County.
Host Economic Development Day for Leadership Lumpkin
Presentations for Rotary 
Participate on the steering committee for Lumpkin County High School College & Career Academy 
Serve on Chamber of Commerce's Governmental Affairs Committee 
Presentations to County Commissioners as needed 
Is Lumpkin County the right fit for you?
We work to carefully build an understanding of your business and your needs for workforce, property, incentives, and transportation; then we work to find the right combination for your company.
Don't hesitate to reach out to us for more information, we are here to help!