OUR LOCATION & ROLE
Lumpkin County is a remarkable place to live, work, invest, and play! Lumpkin County is in the unique position to offer the quality of life the North Georgia Mountains are known for, plus a pro-business climate to help you grow and prosper. The County's position in the fastest-growing region in the state of Georgia and a powerful workforce, make Lumpkin County an attractive choice for businesses seeking to locate or expand their operations.
Pick Lumpkin County, where the opportunities are truly golden! The Development Authority of Lumpkin County supports an agenda that enriches local employment, the county tax base, and business opportunities while honoring the community's history, natural beauty, and character.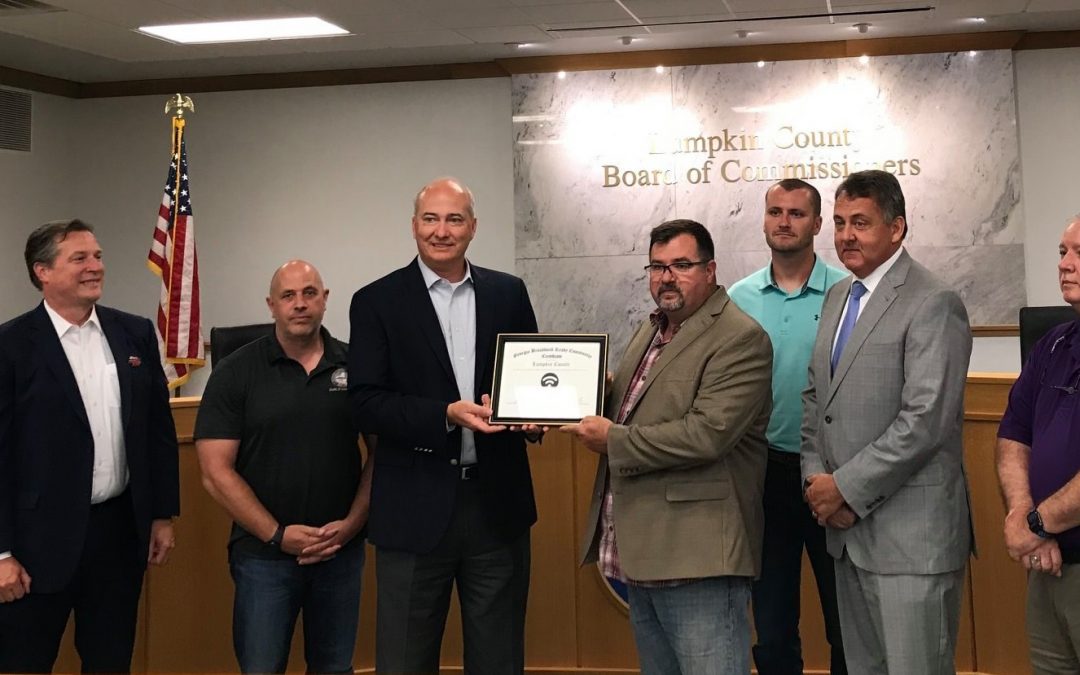 Representatives from the Georgia Department of Community Affairs recently attended the Board of Commissioners Work Session to designate Lumpkin County as a Broadband Ready Community. Broadband is critical to Lumpkin County and to the Development Authority of Lumpkin...