Chestatee Ford Celebrates 20 Years and Announces Expansion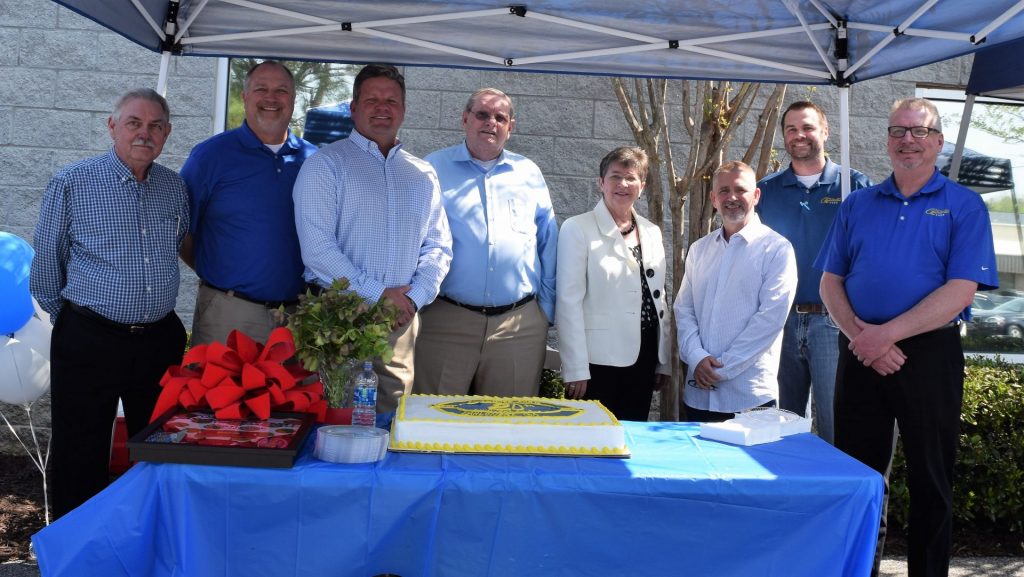 DAHLONEGA, Ga – Chestatee Ford has reached two exciting milestones as the company celebrates 20 years in Lumpkin County and announces the expansion of the Chestatee Ford Collision Center.
A Grand Opening Celebration, sponsored by the Development Authority of Lumpkin County, was held on April 13 at the new Chestatee Ford Collision Center located at 35 Breakstone Drive in Dahlonega, Georgia.
"We are proud to be a part of Lumpkin County," said Chestatee Ford President Gary Billings. "We are honored to have such a wonderful turnout today, and we thank all of you for your support."
The new collision center is situated in close proximity to Chestatee Ford's existing sales and service center. The expansion provides customers more convenient access to the collision center and strengthens the Chestatee Ford brand in Lumpkin County and the region.
"We are excited to acknowledge Chestatee Ford's longevity and investment in Lumpkin County," said Development Authority of Lumpkin County Chairman Chuck Jones. "Also, through Chestatee Ford's community support, they are doing their part to help the people in Lumpkin County and the region be more successful."
Chestatee Ford is not only a pillar in the business community of Lumpkin County but is also an avid supporter of many organizations including Dahlonega-Lumpkin County Chamber of Commerce, Lumpkin County Schools, Lumpkin County Family Connection, Rainbow Children's Home, Community Helping Place, Enotah CASA, Jeremiah's Place, Rotary Club, Historic Holly Theater, and the University of North Georgia Foundation.
The community involvement, workforce development, and economic investment of the Chestatee Ford team demonstrates their loyalty to the community, and the Development Authority of Lumpkin County appreciates all they do!
The Development Authority of Lumpkin County's mission is to enrich local employment, the county tax base, and business opportunities while honoring the community's history, natural beauty, and character. By Visiting, Acknowledging, Listening, Utilizing, and Engaging, the Authority's VALUE Program connects businesses with resources designed to help grow operations, increase sales, identify new markets, and engage the community.