Cottrell Elementary School Ribbon Cutting Ceremony
DAHLONEGA, Ga – Lumpkin County School System, in coordination with Carroll Daniel Construction and Breaux & Associates Architects, celebrated the official opening of Cottrell Elementary School (the replacement Lumpkin County Elementary) with a ribbon cutting ceremony this morning.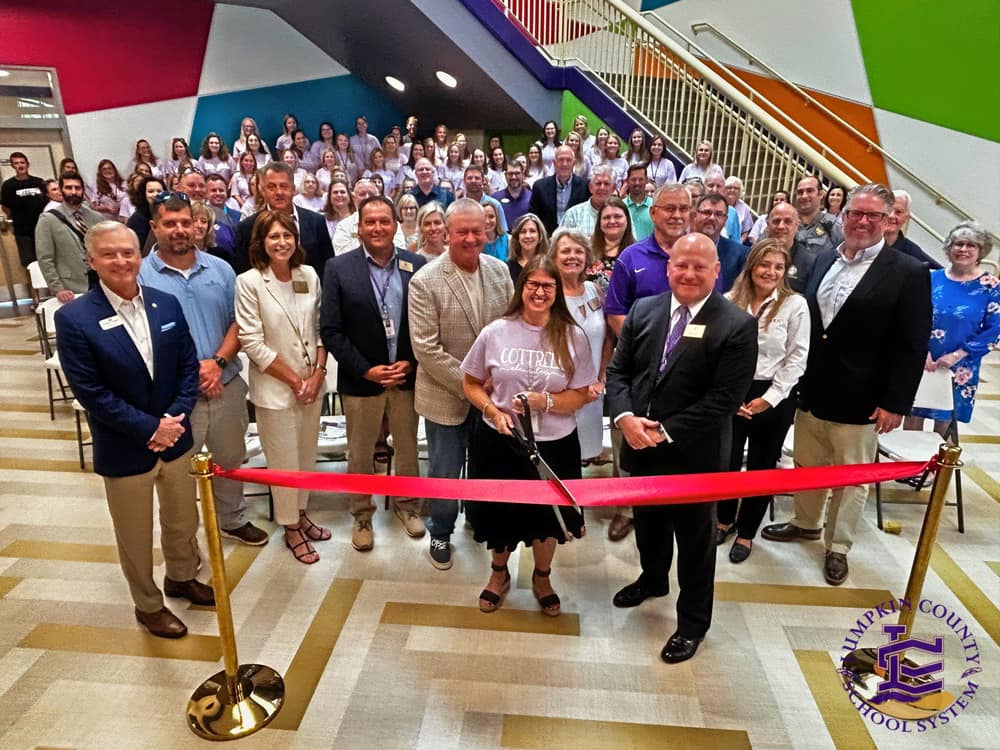 The new Cottrell Elementary School features state-of-the-art furnishings, equipment, and technology that will serve almost 600 students when school starts next Tuesday, August 1st for the first day of the new school year.
In his remarks this morning, Dr. Rob Brown acknowledged and expressed gratitude to the many individuals and partners who worked over the past several years to make today possible: "The conversations for this school began with our Board of Education seven years ago, and it's because of their vision that we opened Cottrell Elementary for millions of dollars cheaper than what it would cost to build this school in today's economy. Through our partnership with Carroll Daniel, Breaux & Associates, the county, and the city, we are opening a first-class school that will serve Lumpkin County children for decades to come. Starting with the sale of the land years ago and through their considerable financial contribution most recently, Mike and Lynn Cottrell were instrumental in this premier location and new elementary school! This is truly a collaboration of many, and we are honored to welcome our students and families to Cottrell Elementary School!"
Open house for Cottrell Elementary School will take place this Thursday, January 27th from 4:00-6:00 PM for families and students. The first day of school for students is next Tuesday, August 1st.