DALC Board of Directors Welcomes New Board Member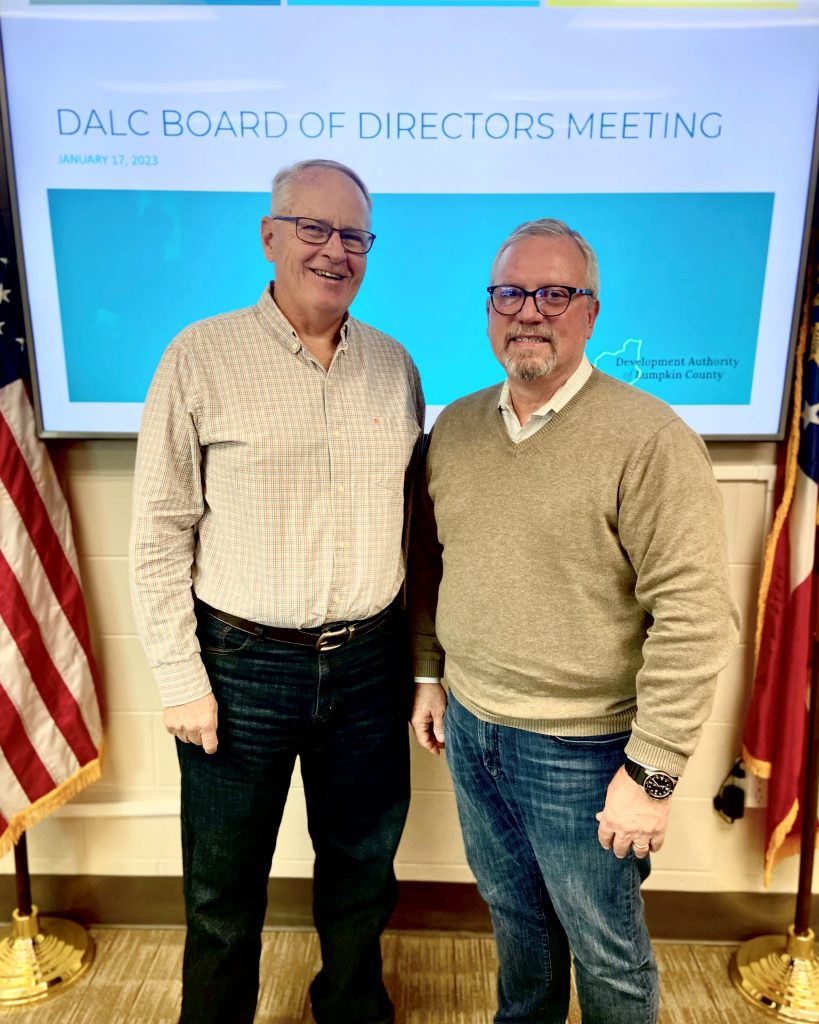 DAHLONEGA, Ga. – The Lumpkin County Board of Commissioners and Development Authority of Lumpkin County (DALC) Board of Directors announce the appointment of new board member, A.C. Moore, to the DALC Board of Directors beginning January 1, 2023.
A.C.'s appointment comes as Seat 2 became available upon the formal resignation by longtime board member Jim Higdon.
"I am proud to welcome A.C. to the DALC and am confident he will provide valuable input to economic development initiatives here in Lumpkin County," said Lumpkin County Board of Commissioner Chairman Chris Dockery. "I also want to thank Jim for his decade of service. I am proud to call Jim a friend and am very grateful for everything he has contributed to the DALC and Lumpkin County."
Mr. Higdon served on the DALC Board of Directors for approximately 10 years and brought a wealth of past experience including previous roles as Executive Director of the Georgia Department of Community Affairs and Executive Director of Georgia Municipal Association.
"I am excited to be appointed to the DALC Board of Directors," said Moore. "I am interested in the ethical development of Lumpkin County and feel I will bring a new perspective to the board with my past knowledge and experience."
Mr. Moore is an insurance executive with over 40 years experience managing insurance agencies. Most recently, in 2019, he and his son started Altitude Benefits & Consulting. Altitude Benefits & Consulting operates in all 50 states with offices here in Lumpkin County, Memphis, and Oklahoma City. He is a graduate of the University of Georgia and has lived with his wife and family in Lumpkin County since 2015.
DALC board members are appointed for a four-year term or to fulfill an unexpired term. Board members must be legal residents of Lumpkin County.