DALC hosts Leadership Lumpkin County Economic Development Day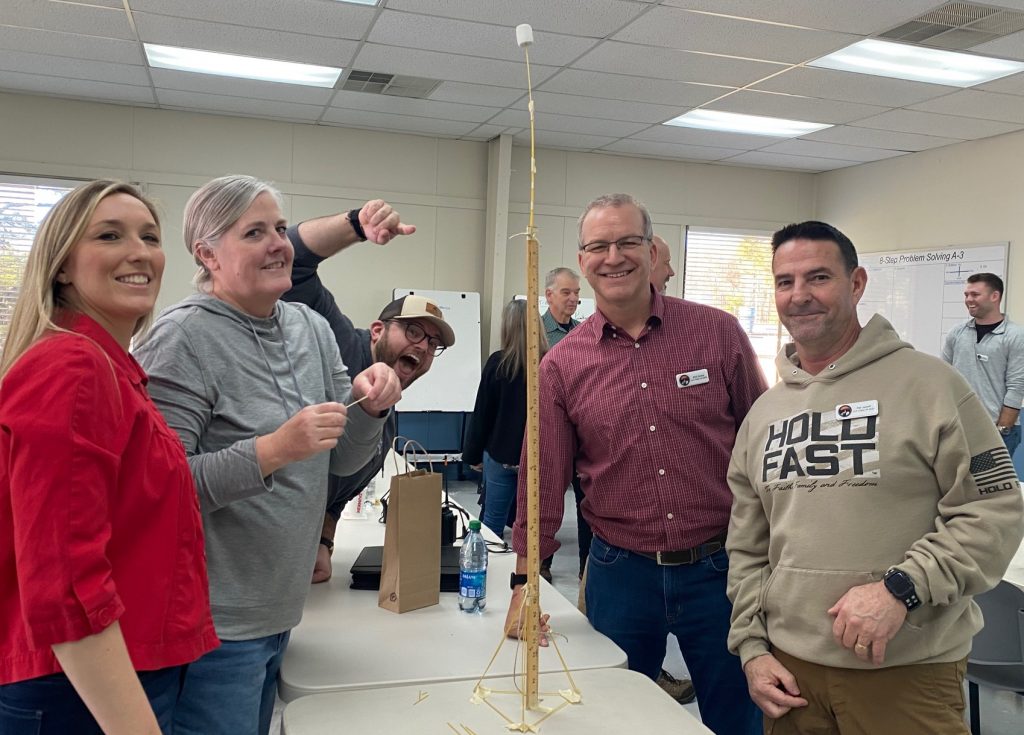 DAHLONEGA, Ga. – On January 5, 2023 the Development Authority of Lumpkin County (DALC) hosted the Dahlonega-Lumpkin County Chamber of Commerce Leadership Lumpkin County (LLC) Economic Development Day at the JTEKT North America plant here in Lumpkin County.
The group of 29 participants started the day off with the fundamentals of economic development and a community profile of Lumpkin County.
"Economic Development Day is an integral part of the LLC program," said LLC Day Chair Dathan Harbert. "It is always one of my favorite days, because it opens everyone's eyes to the diversity of businesses that Dahlonega-Lumpkin County has to offer."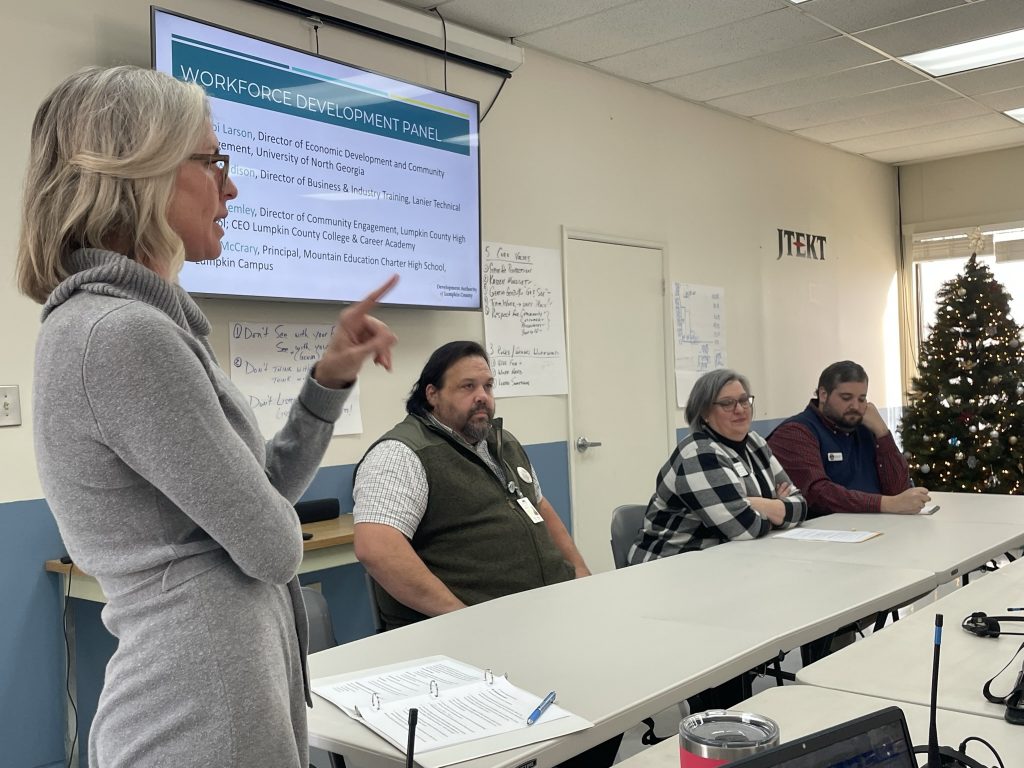 The day also included a Workforce Development Panel with workforce partners Cory Addison, Director of Business & Industry at Lanier Technical College; Bobbi Larson, Director of Economic Development & Community Engagement at the University of North Georgia; and Jason Lemley, Director of Community Engagement at the Lumpkin County School System. These partners shared how they each work together with the Development Authority of Lumpkin County, local businesses, and other community partners to prepare students for careers in Lumpkin County and the region.
"For this year's class, we also put together a MythBusters Panel to allow class participants to ask questions about rumors surrounding topics of their choice," said Harbert. "The class was full of questions and topics ranged from traffic issues, affordable housing, attracting jobs to the area and more. It was very eye opening and a great way to help prepare our community's future leaders."
The MythBusters Panel included Ariel Alexander, Main Street Manager with City of Dahlonega; Sean Phipps, Executive Director with Lumpkin County Water and Sewerage Authority; Rhett Stringer, District 3 Commissioner with Lumpkin County Board of Commissioners; and Rebecca Mincey, Executive Director with the Development Authority of Lumpkin County.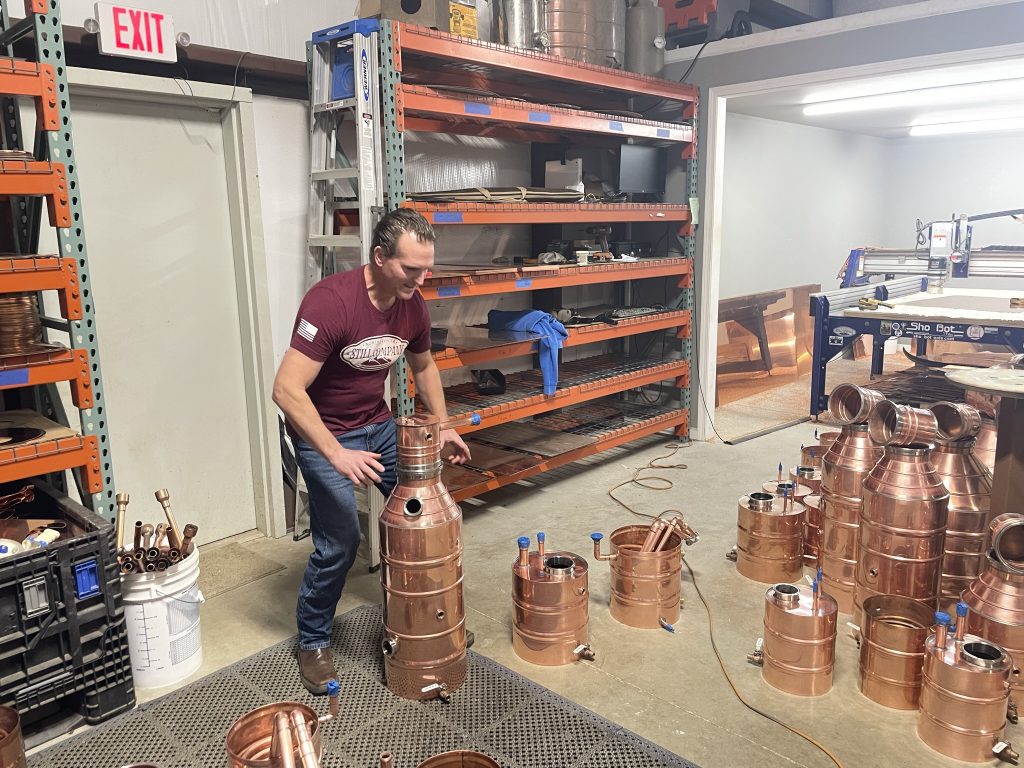 The group ended the day touring two local manufacturers, JTEKT North America and North Georgia Still Company. Both companies contribute to Lumpkin County through capital investment, corporate responsibility, and workforce development. A very special thank you to JTEKT North America and North Georgia Still Company for taking the time to share details about your operations here in Lumpkin County!
To learn more about Leadership Lumpkin County, please visit: https://www.dlcchamber.org/leadership-lumpkin/.