Joint Workforce Development Event Hosted at Lumpkin County High School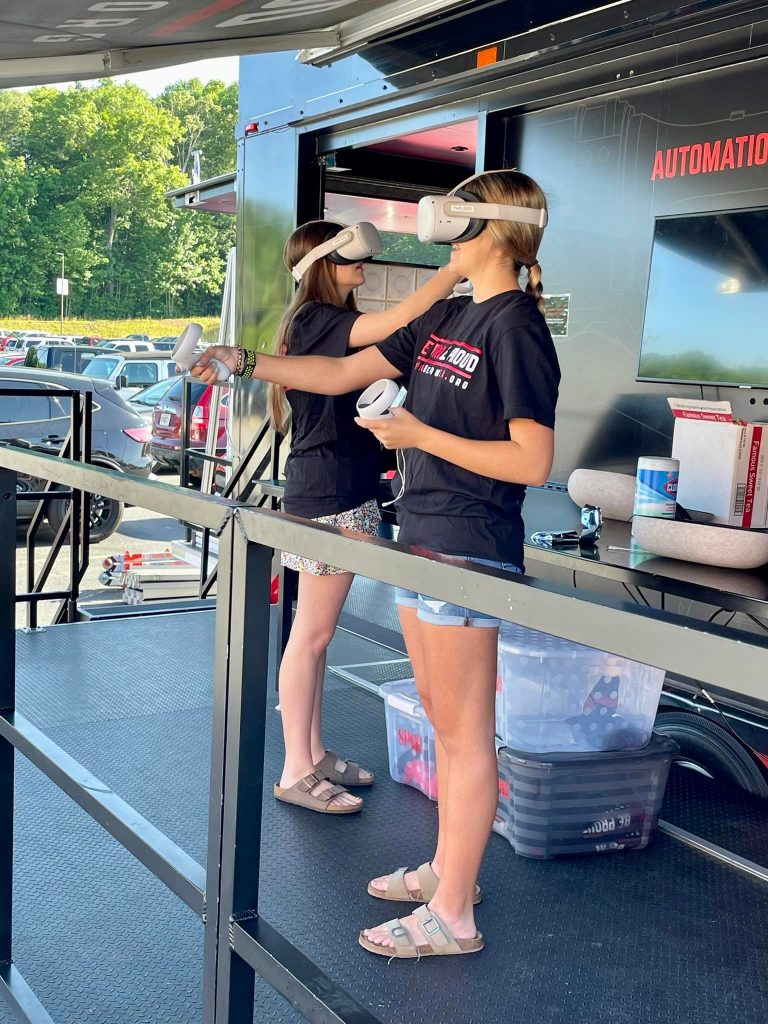 DAHLONEGA, Ga. – The Development Authority of Lumpkin County and Lumpkin County High School hosted a job fair and the Be Pro Be Proud Mobile Workshop at Lumpkin County High School on May 16 and 17, 2022.
During the event, students visited booths from over 20 local employers, representing a variety of industries including Construction, Manufacturing, IT, Government, and Healthcare. The job fair created an opportunity for students to learn about local industries and careers here in Lumpkin County, and is part of the Development Authority of Lumpkin County and Lumpkin County High School's goal to increase opportunities for work-based learning experiences for students.
"Workforce development activities are one of the Development Authority's top priorities and we are appreciative of the business partners who participated in the event," said Development Authority of Lumpkin Chairman Chuck Jones. "We believe workforce development is economic development and viewed this event as another opportunity to build a bridge between employers and potential employees."
"It is truly a blessing to work in a community where generating our own skilled workforce is a priority with both industry and our educational systems," said Lumpkin County High School Work Based Learning Coordinator & CTAE Department Head Paula Cooper. "The collaborative efforts, to provide this kind of experience for our students, are instrumental in helping to generate the necessary momentum needed to keep kids working towards high-demand technical careers found right here in North Georgia."
The Mobile Workshop is a 40-foot custom trailer that showcases numerous technical professions through virtual reality simulators and allows students the opportunity to gauge their interest, skills, and aptitude for various technical careers. The initiative's stations allow students to see what it's like to get behind the wheel of an 18-wheeler, assemble a PVC pipe, analyze human anatomy through augmented reality, bind metal through a virtual welding experience, and test hand-eye coordination through an engaging skills challenge.
"Seeing the eye-opening engagement during the Be Pro Be Proud visits gives us confidence for the future of these students and optimism for the entire region," said Greg Vitek of Workforce Strategies Group.
The event was sponsored by Debbie & Chuck Jones, StruXure Outdoor, Chestatee Ford, WorkSource Georgia Mountains, and Worksource Strategies Group. Since 2020, Be Pro Be Proud has hosted more than 20,000 visitors on the mobile workshop, across 39 counties and 121 tour stops.
The Development Authority of Lumpkin County's mission is to enrich local employment, the county tax base, and business opportunities while honoring the community's history, natural beauty, and character. For more information on projects and programs visit, https://picklumpkincounty.org/.