Commercial Development Project Announced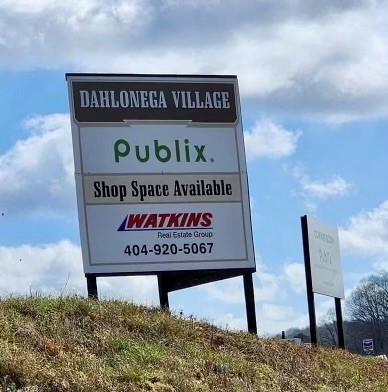 DAHLONEGA, Ga. – The Development Authority of Lumpkin County is excited to announce Publix Super Markets as the confirmed anchor tenant for a commercial development project planned near the intersection of SR 400 and SR 60 in Lumpkin County.
According to the developer, Watkins Real Estate Group, the project is scheduled to break ground in the summer of 2023. In addition to Publix, the 65,000 square feet development will have approximately 7,000 square feet of retail space and 8,400 square feet of restaurant space.
The project is anticipated to be completed the fall of 2024.
Details on a ground breaking ceremony to celebrate the economic investment and job creation this project brings to Lumpkin County will be shared with the community when finalized.
For additional information:
Rebecca Mincey
Development Authority of Lumpkin County
706.482.2648
Rebecca.mincey@lumpkincounty.gov
Robbie Swan
Watkins Real Estate Group
404.920.5067
rswan@watkinsreg.com