Lumpkin County Government Awarded $62,207 for Trail Expansion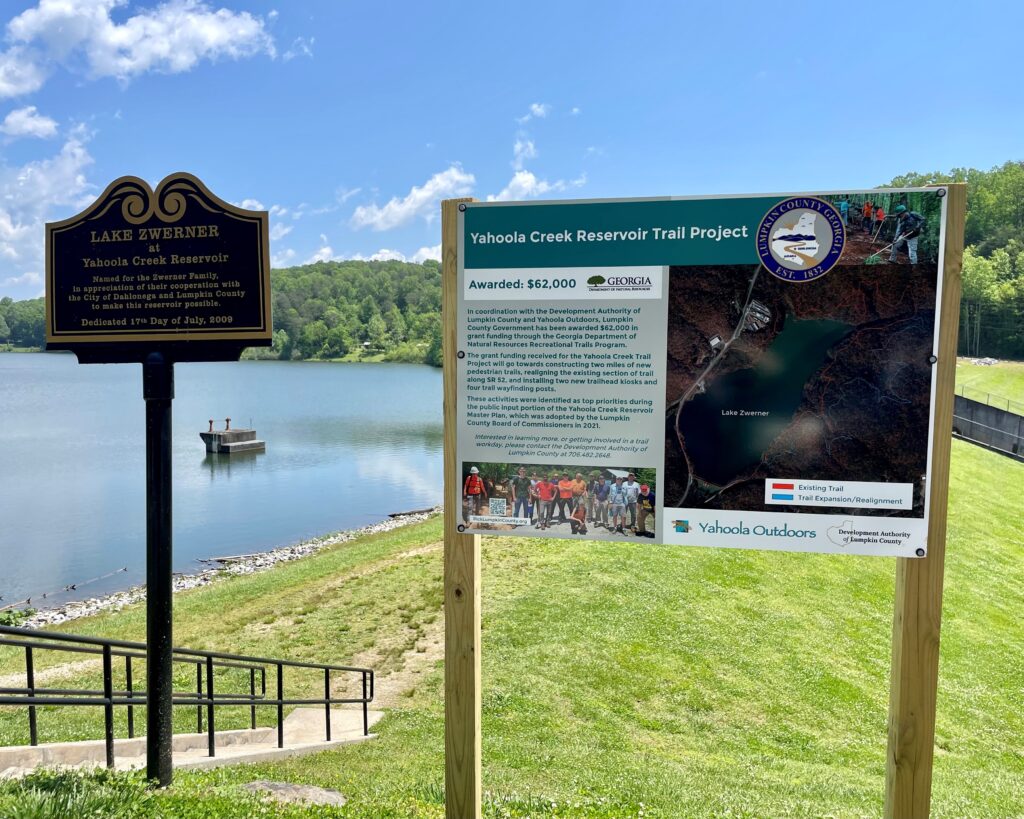 DAHLONEGA, Ga. – Lumpkin County Government was recently awarded $62,207 in grant funding from the Georgia Department of Natural Resources Recreational Trail Program.
The grant funding will go towards enhancing the Yahoola Creek Reservoir property by adding approximately two miles of new pedestrian trails, realigning the existing Hwy 52-E pedestrian trail, and installing two trailhead kiosks and four trail wayfinding signs.
"We're very excited about receiving this grant to improve and expand our trails system," said Lumpkin County Board of Commissioners Chairman Chris Dockery. "We understand the importance of recreation opportunities to support quality of life for both our residence and visitors. These grant funds, along with our local contributions, will make a huge impact."
In conjunction with National Trails Day, the public is invited to participate in a groundbreaking ceremony to celebrate the grant award announcement on Saturday, June 3, 2023. The event will be held at the dam parking area of the Yahoola Creek Reservoir.
"Yahoola Outdoors is looking forward to continue working with Lumpkin County and the Development Authority of Lumpkin County to further realize our goal of expanding accessible walking trail opportunities in the county," said Yahoola Outdoors President Tom Lamb.
Additional details on the ceremony will be shared through The Dahlonega Nugget and on social media at https://www.facebook.com/PickLumpkinGA as the date approaches.
This trail project is in response to the Yahoola Creek Reservoir Master Plan adopted by the Lumpkin County Board of Commissioners on January 5, 2021. For more information on the Yahoola Creek Reservoir Master Plan visit, https://picklumpkincounty.org/reservoir-master-planning/.