5,000 sf Commercial Building Downtown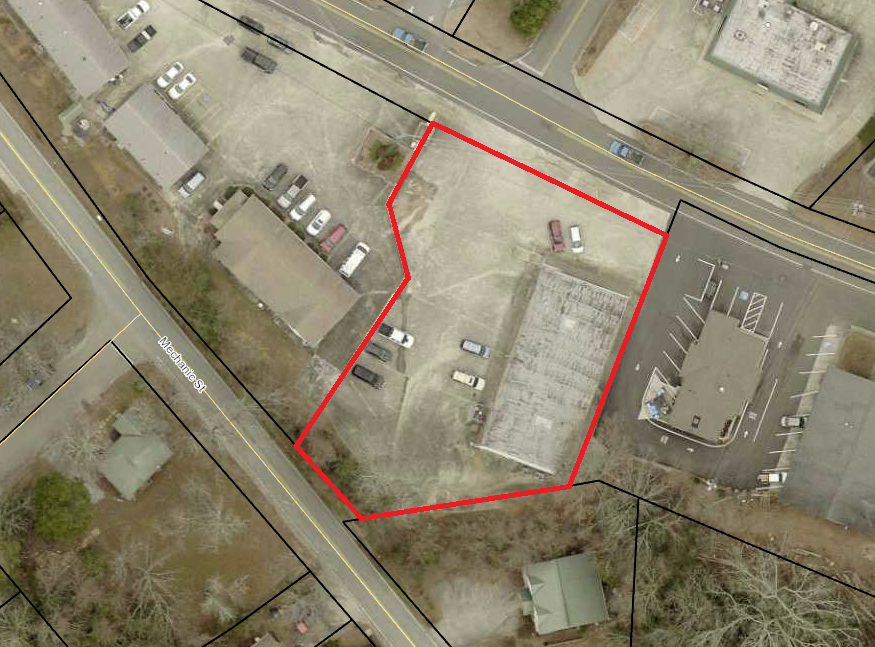 Address:
70 Memorial Drive
Zoning:
General Commercial
Agent Information
Email:
info@doverrealtyinc.com
Other Details:
COMMERCIAL BUILDING IN DOWNTOWN DAHLONEGA - for sale, or perhaps a convincing proposal to lease would be a possibility - with the very best of circumstances and opportunity. This 5,000+/- square foot building with an open floorplan has been used for a retail/professional business until very recently and is in excellent condition and ready for its next occupant. AND – there is an additional 5,000+/- below-level drive-in storage, also accessible from the main level. Plus there's ample parking with essentially the entire 0.59+/- acre tract concreted and usable. Consider the location – most desirable along this main and highly trafficked thoroughfare with the traffic set to increase even further with the opening of Lumpkin County's new school under construction nearby. The visibility of the building and property from the thoroughfare couldn't be better nor access easier and the front of the building faces the street to welcome all the passersby. And you're within easy walking distance from Dahlonega's Downtown Public Square and the University of North Georgia via sidewalk frontage streetlight coverage. Other businesses you'll call neighbors include Wells Fargo Bank, Georgia Farm Bureau Insurance, Stringer Insurance Agency, Captain D's, Domino's, Chic-fil-A, Zaxby's and Truist Bank. Utilities along this property include City water and sewer, commercial-grade electrical, natural gas, streetlights, sidewalks, and high-speed internet. Choice for a business that needs the best location, access, and visibility in a setup ready to go. $1,290,000.