40.69 +\- ac Mixed-Use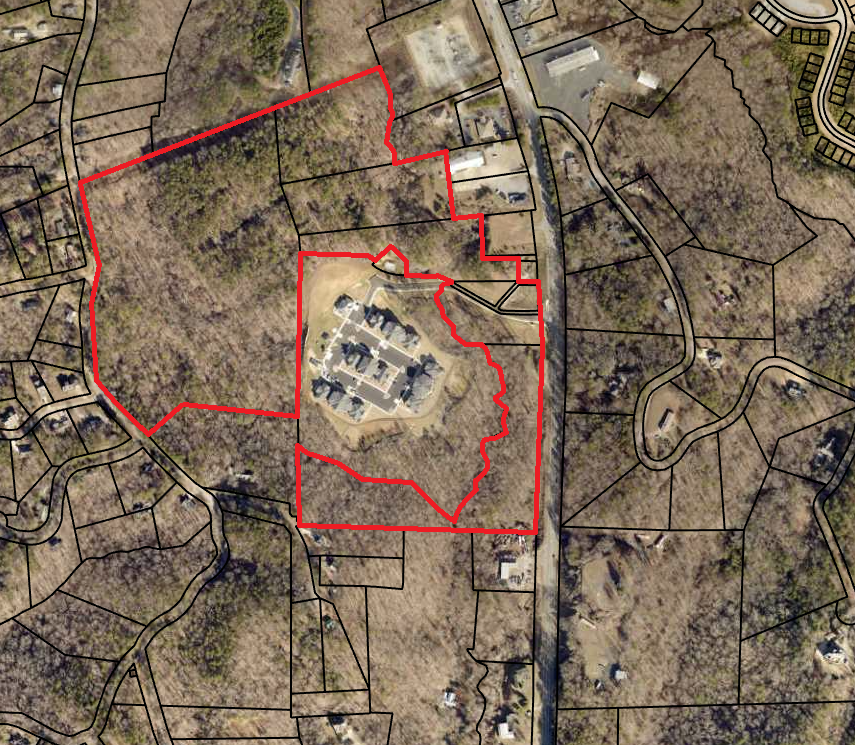 Address:
S Chestatee Street @ Lila Way
Price:
$375,000 - 1,683,825
Parcel:
062B-042-C01, 062B-124, 062A-091, 062A-090, 062A-205, 062B-042-D02
Zoning:
Gateway Corridor, Residential Growth, General Commercial, Rural
Agent Information
Agent Name:
Stephen Lovett
Email:
slovett@nortoncommercial.com
Other Details:
40.69 acres of beautiful mixed-use land on South Chestatee Street (Hwy 60) in Dahlonega, GA. All utilities are available including sewer and water. This property is being marketed as a bulk sale and as individual subdivisions based on proposed uses. This property is well suited for 21.1 +/- AC of Potential Office/Institutional, Medical, Senior/Assisted Living (Blue) and 8.93 +/- AC of potential Retail (Red) along Hwy 60 and 10.66 +/- AC of Potential High Density Residential (Yellow) development along Golden Avenue. Topography is rolling and there is a stream running through the property. Road Frontage of 900 ft on S Chestatee Street and 1,150 ft on Golden Avenue. The traffic count at Highway 60 is 16,300 vehicles per day. Bring your user! Priced to Sell! The property is located on Hwy 60 in Dahlonega just one mile from Achasta Golf Community and the historical downtown Dahlonega Square. Construction is nearly complete on the 80-unit apartment development, Highland Trace, which is immediately adjacent to the property. The subject property is located at the southern entry to Dahlonega with multiple access points along S Chestatee Street (Highway 60) and Golden Avenue.